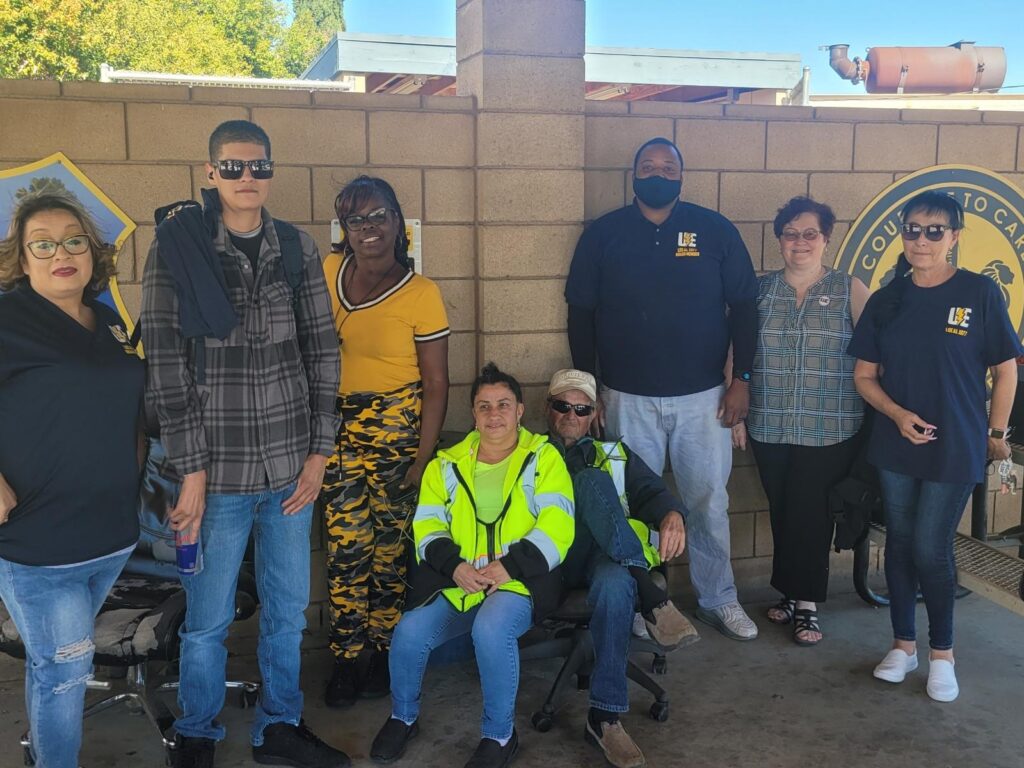 Welcome to the United Electrical, Radio and Machine Workers of America (UE) Locals 155, 716, 977, 1077, 1177, & 1477.
We, the drivers of Hallcon and PTI built our union with the UE in 2010 in order to protect our rights as employees and to win better wages, benefits, and working conditions. In 2018, we negotiated our first contract with Hallcon, which is set to expire in September 2022. Across our six locals, we represent more than 2,000 Hallcon and PTI drivers around the country.
The wages, benefits and rights that you receive while working at Hallcon and PTI are not gifts from the company or from the railroads. We transport precious cargo, human life, and we deserve a living wage to do this!