As you know, Hallcon drivers voted overwhelmingly last summer to Leave Local 707 and join UE, the largest union of Hallcon drivers in the US. Drivers have been tired of being stuck in a do-nothing company union, and are ready to unite with 1000 UE drivers coast to coast in order to win the raises drivers deserve.
707 wants to keep getting your dues $$
Unfortunately, Local 707 has been trying to delay certification of the election results by filing ridiculous objections. After doing nothing but take drivers dues since 2011, they are now spending a lot of money and time to delay your wage increase and to keep getting dues money from drivers.
"Evidence is insufficient"
Earlier this month, the Labor Board agreed that 707's objections have no merit. The hearing officer stated: "After conducting the hearing and carefully reviewing the evidence as well as arguments made by the parties, I recommend that Local 707's objections be overruled in their entirety because the evidence is insufficient to show that the Employer engaged in objectionable conduct that warrants setting aside the election."
707 seeks further delays
But, 707 still wants to get at least one more month of your dues money. Unfortunately, last week 707 appealed the Labor Board's decision. This will delay the beginning of contract negotiations even further. Again, it appears that 707 only wants to delay your wage increase and get another dues check out of Hallcon drivers.
Although UE cannot negotiate on behalf of drivers until the Labor Board certifies the election, your elected bargaining committee has been observing negotiations covering the 1000 drivers already under the UE contract. This will allow us to jump into negotiations immediately after the election is certified.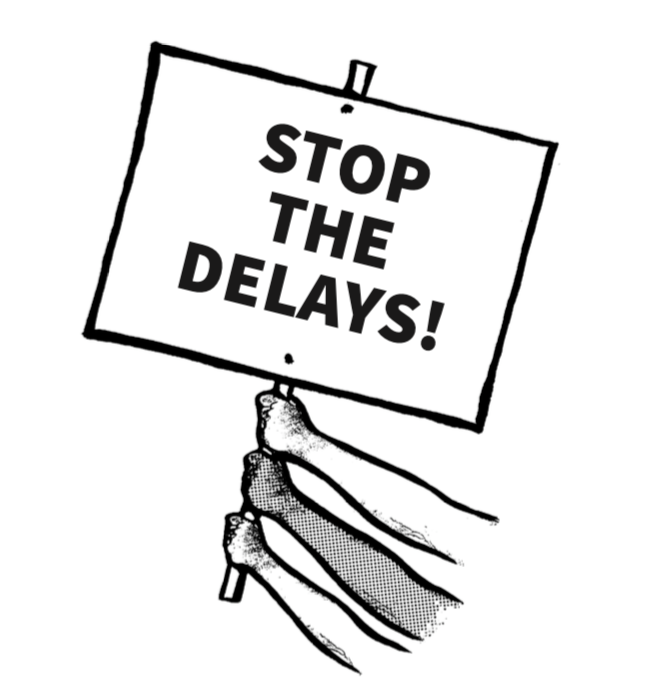 Sick of 707 Delays?
Contact 707 and demand that they stop the delays and accept the results of the election. They can be reached at:
jvincent@npwu.org